Great Small Business Ideas
 There are so many great small business ideas that it simply boggles the mind.
I believe most everyone has dreamed of opening their own business.  I would guess that it is probably in the top 10 if not top 5 dreams that everyone has.  Why not, it's a dream that is within almost everyone's reach.
As you read this I'm sure your mind has drifted to a plan or dream of your own.  Why not embrace that dream, revisit your dreams of days gone by when you allowed yourself to think, nay believe, that even you could someday live the life you had once dreamed of.
I know for me, I wanted to be a writer.  Any kind of writer.  A war correspondent or a sports writer.  Maybe write features for the New York Times or Time Magazine.  Of course things didn't work out that way for me; you know… the writer thing.  I did, however, end up owning my own business.  Four of them in fact.  One at a time over a 45 year period. Owning a small business is great, a terrific way to work and earn your living, very rewarding.
Now I am retired.  Once again I am thinking of how I had dreamed of being a writer.  So I began researching and poking around on this internet thing   Well, I found many, many folks that wanted to "help" me with my writing desires.  I would, of course, have to forward several rather large sums of money to have my work evaluated. I could send in some copy, along with a check, and they'd get back to me …..
Being a stubborn old timer I kept at it and I believe I have found something.  If you are a closet writer and have been hiding that dream for years you really should check this out.  I did.
Easy Money – Quick Second Income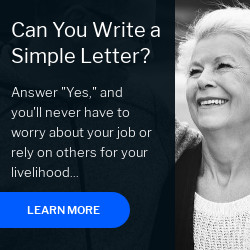 America Writers and Artists Inc. – AWAI – has a tremendous number of programs to assist writers from beginners to the highly accomplished.  Do yourself a favor and visit their site by clicking here awaionline.com.  I recommend visiting their site, taking a tour and researching the many educational programs they offer.